Berries! Yes, it is the berries season!
In the northern part of Iceland, where I live, the mountains are practically filled with these delicious special type of blueberries called Bilberries. They have a strong flavour, are full of anti-oxidants and vitamins and are as organic as they can get. And they're wild and free, ofcourse!
I already have 5 kgs in my freezer since last weekend, but I really have to go out and pick some more to make jam and stock up for the winter smoothies. The season only lasts a couple more weeks or till the night frozt ruins the whole thing.
I've already made bilberry muffins with white chocolate and a "skyr" cake which is very similar to cheesecake. Skyr is the protein-rich low-fat milk desert originally from Iceland but getting popular in Scandinavia and on the east coast of the US. I'll post the recipe later. It is really yummy!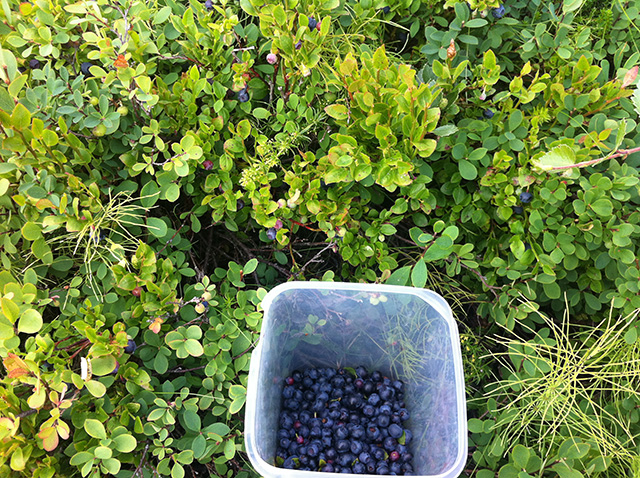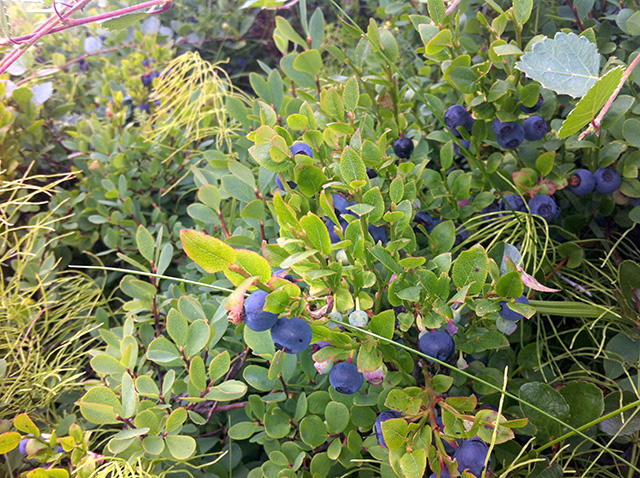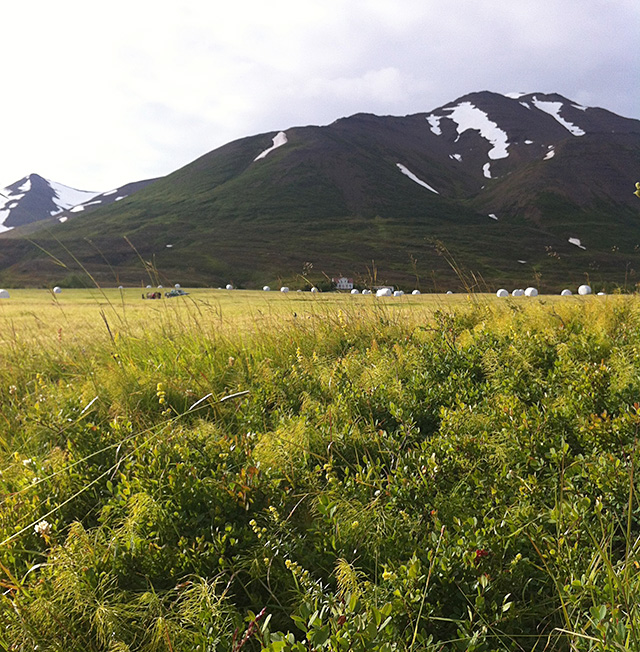 The scenery isn't too shabby either. The house on top of the hill has been in my family for decades and the land belongs to it, from the top of the mountain right down to the shore. My husband is in the middle of the field, arranging his geese-hunting bunker. The geese love berries too 🙂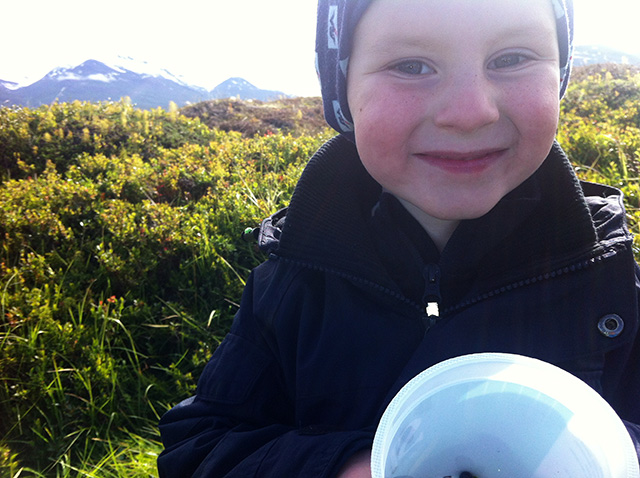 This little guy really did enjoy himself bilberry picking, there were a couple of berries in his little jar but most of it went straight in the belly. That's the way to go 🙂