About 10min drive from my town, in the rural countryside, is a small hut beside the road, that is open all year and sells only Christmas decorations. The smell in there is divine, christmas carols are played in the background and while on the outside it looks like a very small hut, inside it has a grande staircase down to the cellar so actually the house is around 4x bigger than it looks like from the outside. Under the lowest part of the staircase is a children's play area where the kids can crawl (my 10 year old barely so) and adults can't reach them at all. Thankfully, they know there are caramels with various flavors (including chocolate, candyfloss, blueberry and even bacon and beer) available upstairs 🙂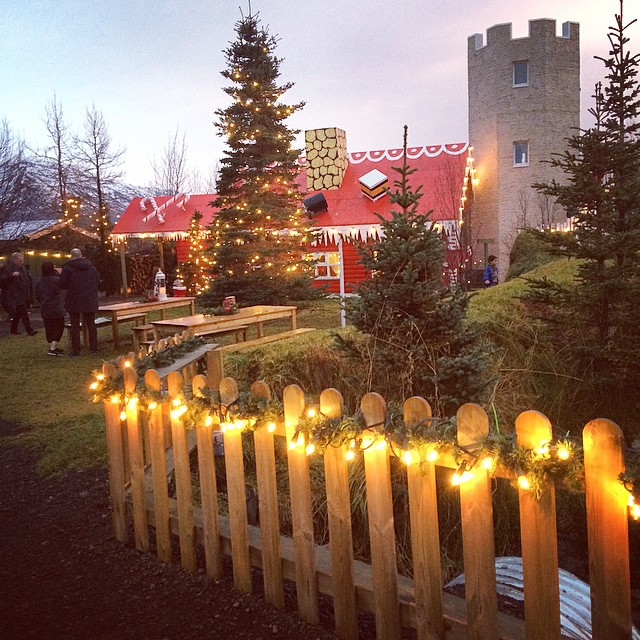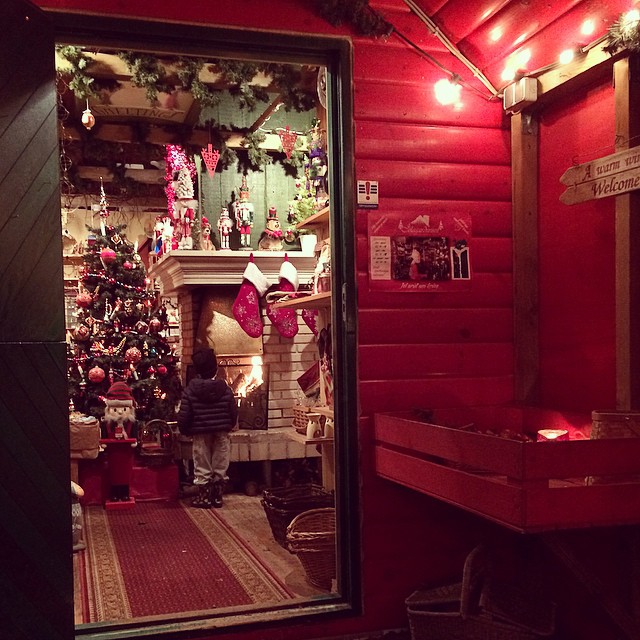 Both upstairs and downstairs is PACKED with christmas decorations for sale, anything you could possibly imagine from glittery american to hand crafted scandinavian decor and icelandic trolls (and actually 'Grýla' an ogre who cooks misbehaving children into a stew, can be spotted through a crack in the stony walls – is the only thing my 6 year old Emil is not too keen on looking at), leafbread, smoked meat and everything that goes with this tradition in Iceland. The person who owns the place, Benedikt, actually and really looks like a Santa, throughout the year he sports a brown beard and a baseball cap but in December his whole look changes dramatically.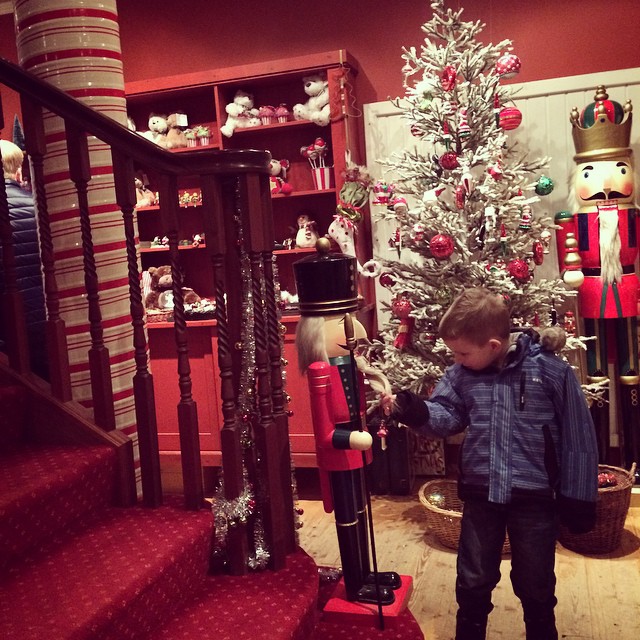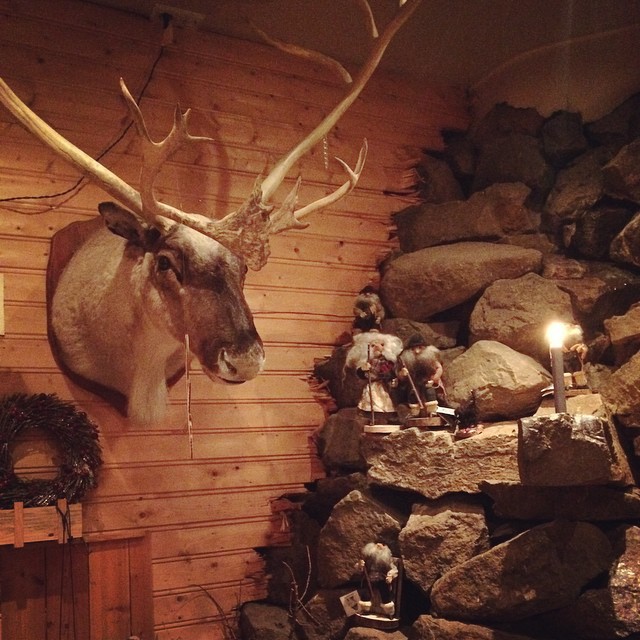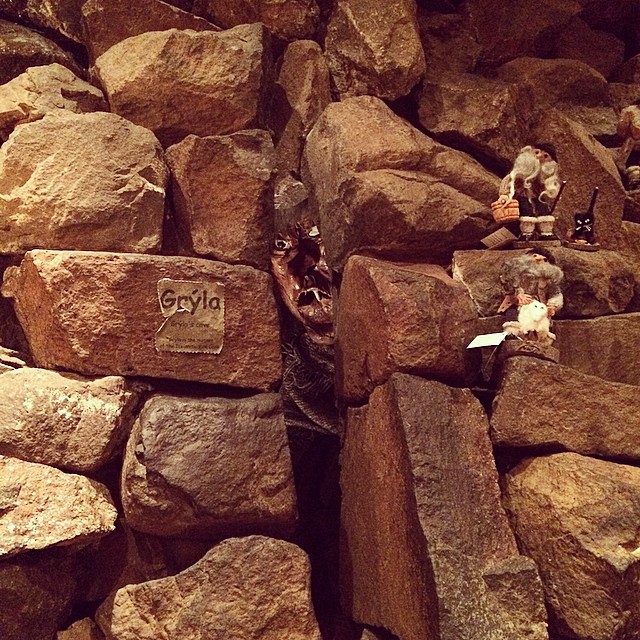 (More about Grýla on wiki)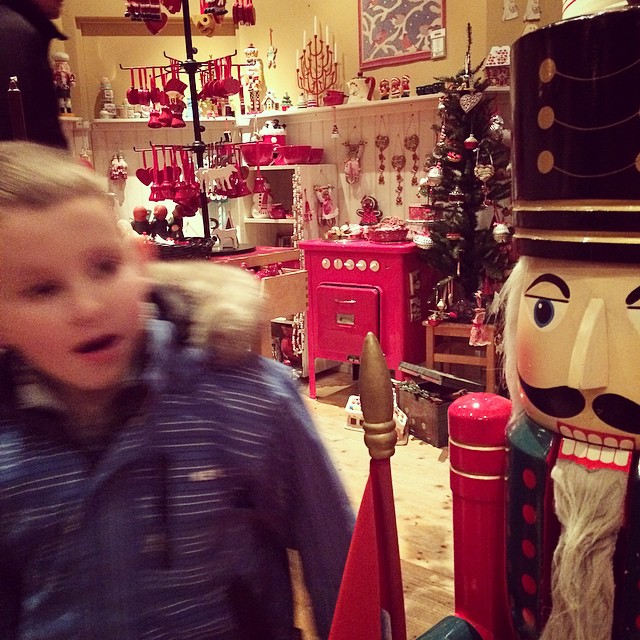 The outdoor area is cute and friendly. You can put your head into a santa board figure and have your picture taken, they also have a couple of giant tic-tac-toe boards and these adorable bird houses. Also in the garden is the 'Wishing Well of Unborn Children'. A beautiful place of peace and good thoughts. On the signpost it sais:
"We all have wishes related to children.
We wish to have children and want to bring them
all the happiness in the world.
Grandparents wish to hear again the pat of footsteps.
Big sister and big brother wish to have small brothers and sisters.
Friends wish their friends to have children
and an unborn child has all our deepest wishes.
Walk to the well and make a silent wish.
Touch the surface of the water and your wish will join
all good wishes in the wishing well
for children of the future".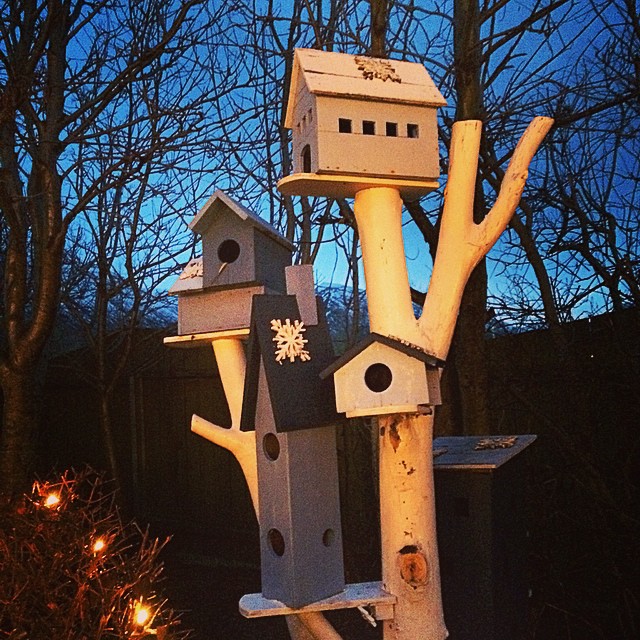 The upper floor of the tower (seen on first pic) holds a huge adventurous Christmas calendar, where you open little boxes with stories that relate to fairy tale figures and you match them with the pictures adorably painted on the walls.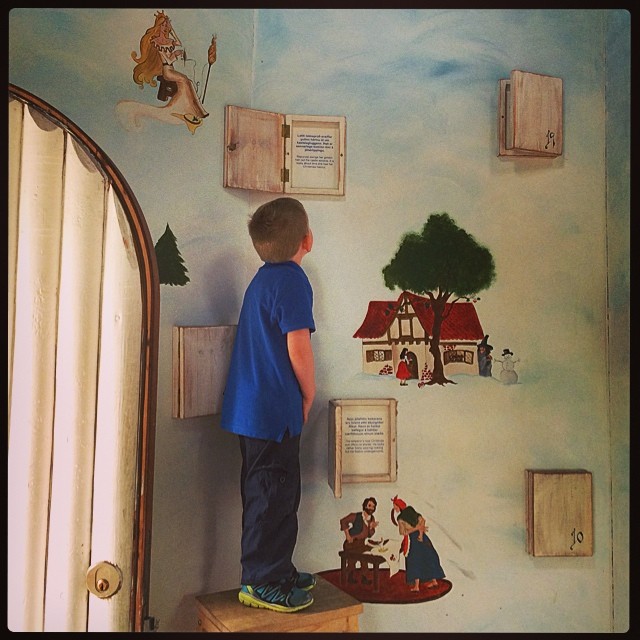 Taken last summer, Emil enjoys a caramelized apple in July 🙂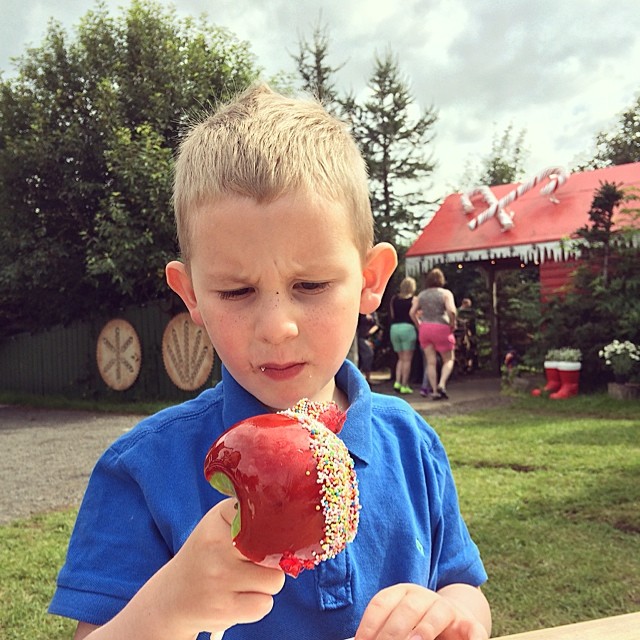 Find out more:
http://www.visitakureyri.is/en/things-to-do/attractions/the-christmas-garden-jolagardurinn