We've taken up the custom, accidentally really, to always have pizza on fridays. And with young kids, always means without exception!
We have a couple of nice pizza places here but usually I make pizza myself, it's quicker, cheaper, healthier and basically more fun. Three years ago I stopped making yeast dough for pizza because the yeast makes me feel bloated and uncomfortable, instead I use gluten free baking powder which I'm sure you'll find at your supermarket. By using that instead of yeast, the dough doesn't need to rise so it saves a lot of time. I know that some people bake the flattened dough for like 3-5min before adding toppings but I don't find it necessary. I also use spelt flour instead of regular white flour and often I add abit of wheat germ aswell for added nutrients. It's really rich in protein and the good fats, and it makes the dough smoother.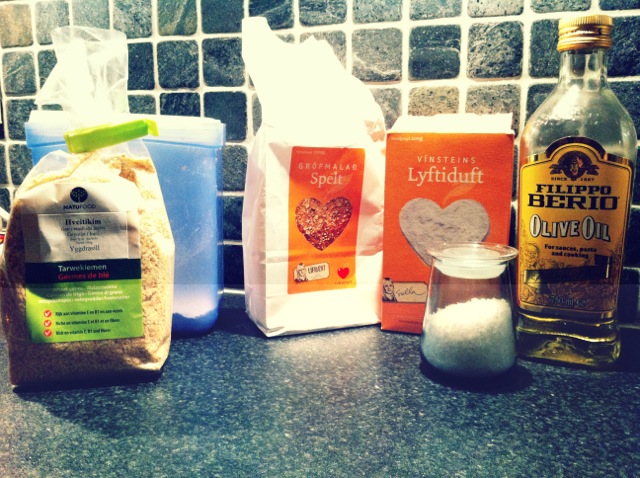 I'd like to share with you my pizza recipe.
300 g Spelt flour (or reg. flour if you prefer, or even blend them 50%)
1,5 tsp Gluten free baking powder
2 tsp seasalt
1 tsp your fave pizza spices (mix of oregano & basil)
2,5 dl warm water (important that it's lukewarm)
50 g wheat germ
1 dl olive oil
First mix in the dry ingredients in a large bowl, I actually don't measure them anymore.. just add what I think is right.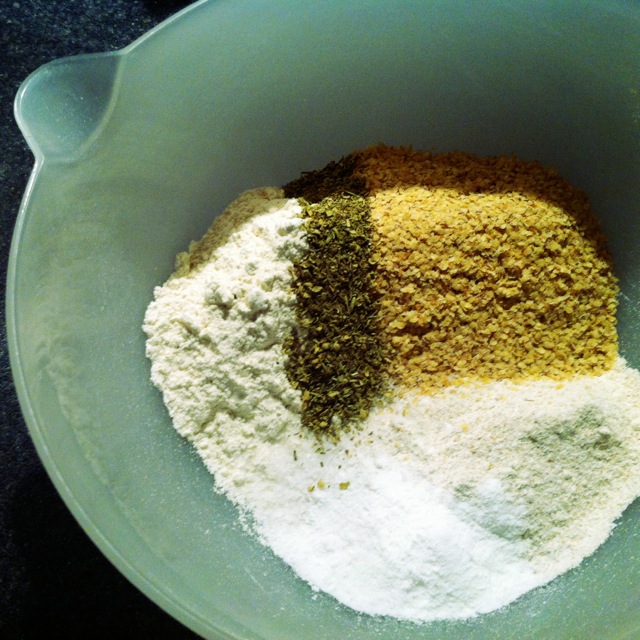 Then mix warm water and olive oil together and add to the bowl, stir together and add more flour if the mixture is too sticky, or water if it's too dry.
Now you have a lump of dough, spread a bit of flour on your counter and knead the little lump for a minute or so, shape it ca 1 cm or 1/2 inch thick and put it on a baking paper, preferrably on a pizza stone or just your oven plate.
Spread some pizza sauce over it, I use Hunts pizza sauce.. should really make my own but I usually don't bother it. I like the Hunts flavor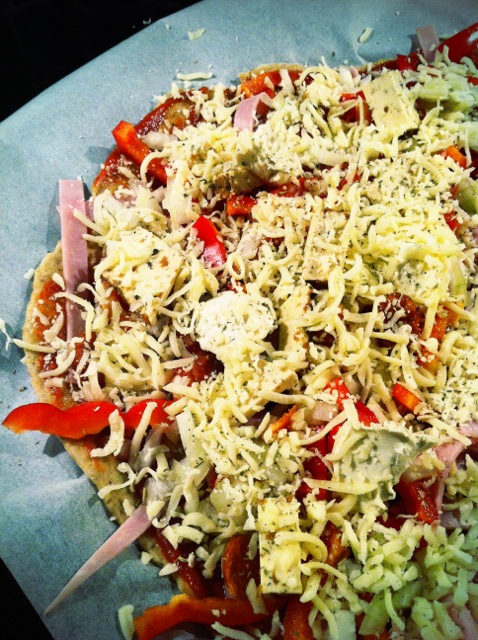 Add some toppings of your choice, bake it in the bottom of your oven in 200°c /390°F for about 20-25min