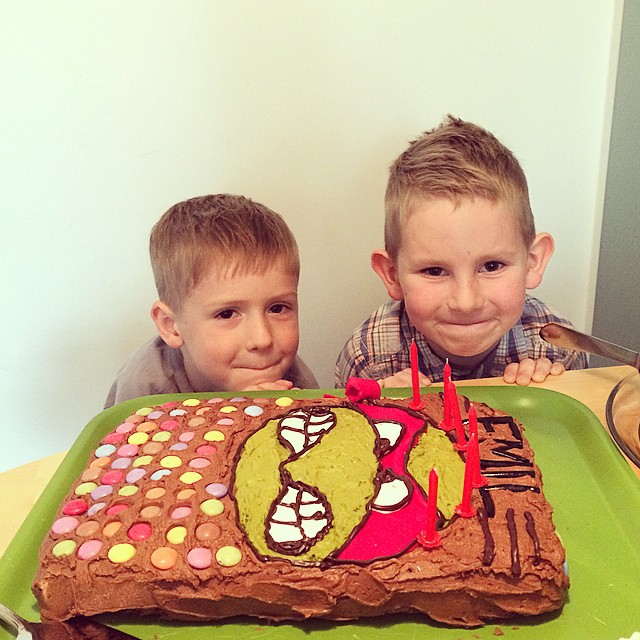 Lets face it, when you have three kids, with three birthdays each year, you're having a birthday party on a pretty regular basis and your kitchen looks like zone at the great bakeoff… I'm more than happy to give my kids a great party and I especially love baking a special birthday cake for them. And I've made a few in various themes such as Lightning McQueen cake from Cars, Harry Potter cake, Plants vs Zombies cake, Lego bricks cake, Minecraft cake, Hello Kitty cake, Turtles cake and a Dragons cake. I've added them here for cake inspiration Mostly I use fondant, butter frosting and candy for decoration. Sometimes I've made fondant flowers. Fondant is easy to make, this is the Fondant recipe I use:
Fondant for the birthday cakes
1 bag white Haribo marshmallows. Haribo is the brand I use but other brands may work
1 pack powdered sugar / or as much as you think you need (I always finish the pack…)
1 tbsp water
Also use:
Coconut oil for avoiding stickiness. It doesn't add color or flavor like other oils do.
Food coloring of your choice, I try to use natural & kids safe food colors.
Place coconut oil on your hands and the tools you are using, such as a glass bowl, spatula and boards.
Place some amount of marshmallows in a glass bowl – (approx 10-12 would cover a regular size cake), add a tablespoon of water and microwave for 15-20 seconds. The marshmallows should melt right away. Stir in some powdered sugar and add food coloring while the marshmallows are still a bit moist. Add powdered sugar – knead and stretch it till it's firm and doesn't "leak" while you hold it. Store it in the fridge, wrapped tightly in plastic film.
Repeat for a new color.
Lightning McQueen cake:
The Lightning McQueen cake was made for my son's fourth birtday. He was a huge Cars fan and wanted a Cars cake. We used his toy car for reference and made two large basic chocolate cakes, chocolate butter frosting (butter, powdered sugar, cacao, vanilla powder and a little bit of water), formed in the same proportions as the car.. The decorations were only made of fondant except for the wheels were oreo crackers (in halves, with the spread) and smarties for the eyes.
Harry Potter cake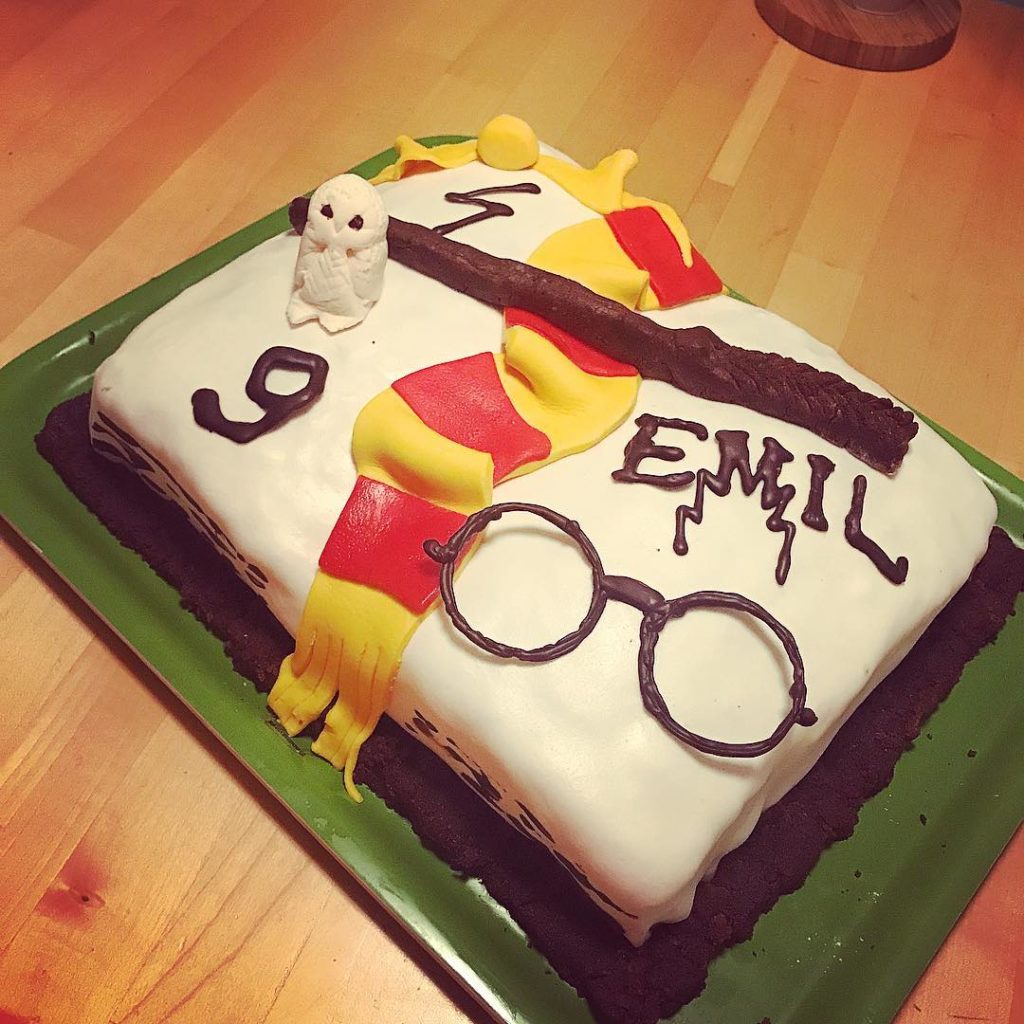 The Harry Potter cake had a white fondant over a double chocolate cake covered with chocolate frosting. The base was supposed to be an open book but it needed to be formed a little better 🙈. It might also be nice to use a vanilla cake for this one. The deco was made with chocolate and fondant. The owl was formed with a fondant, so was the scarf but the wand was formed with cake crumbs and frosting, mixed together, got a coarse "wooden" effect.
Plants vs Zombies cake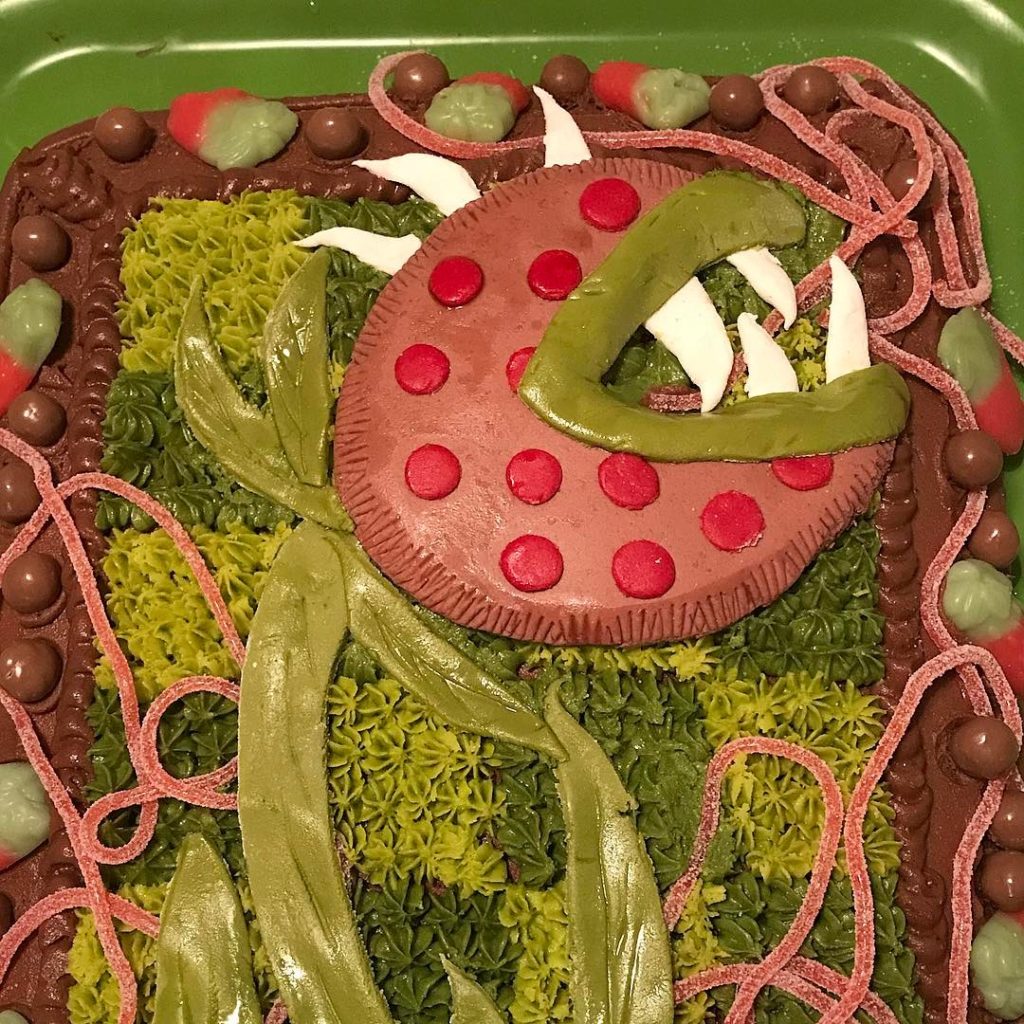 The Plants vs Zombies cake was a regular chocolate cake layered with chocolate frosting – the background was made with green frosting in two colors (for green frosting just skip the cocoa, add a little more vanilla powder and food dye). the plant was made with fondant and candy was used for decoration.
Pokemon cake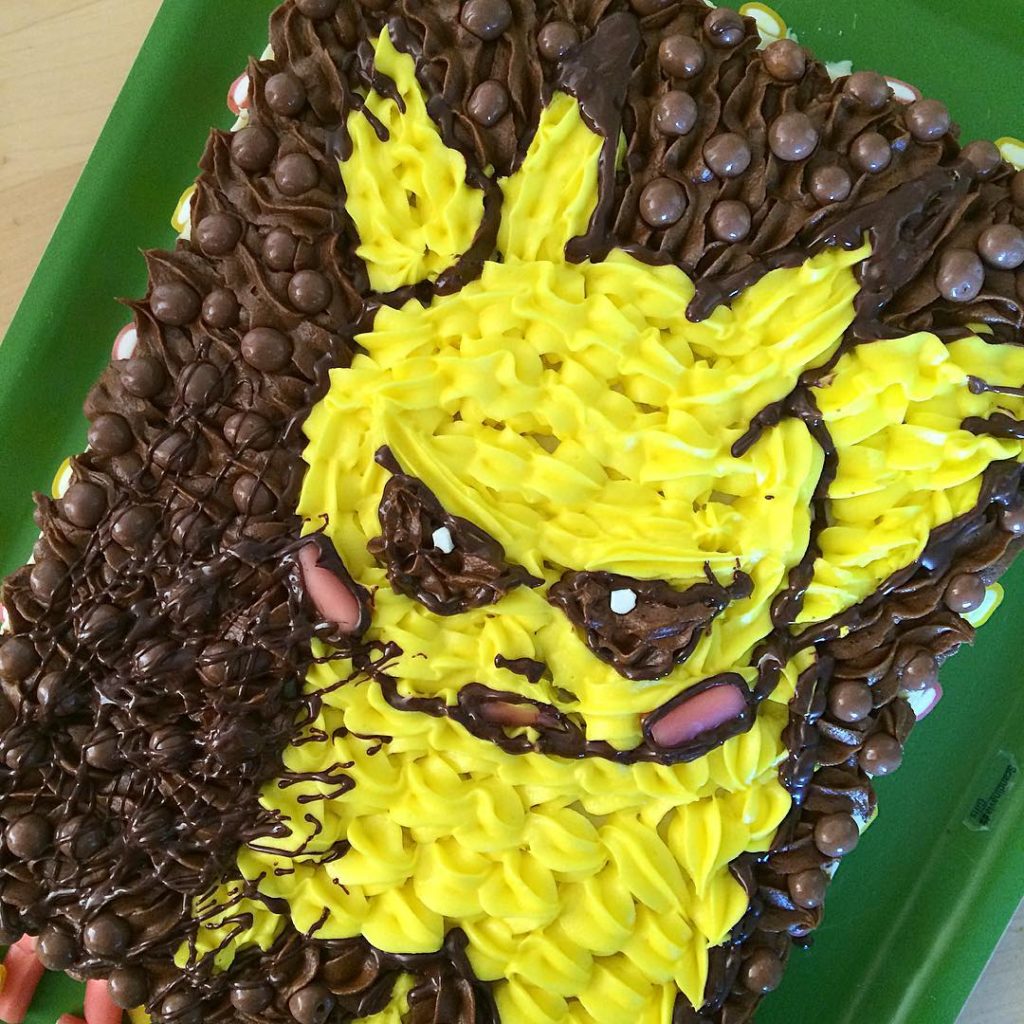 No fondant was used for this Pokemon cake, only frosting, melted chocolate and candy.
Minecraft cake
The Minecraft cake was fairly easy. Two large chocolate cakes, one of them being cut in a square form and placed on top of the other halves. A little bit of fondant was used only for the "stones", green frosting was placed in a grass-like form and some paper deco added for more fun 🙂
Turtles cake
This Turtles cake was a request from my 6 year old son – he found a picture online that we decided to replicate in a cake and he absolutely loved it. The mask, eyes and teeth were made with fondant but the other parts were made with frosting and candy – smarties and liquorice.
Lego cake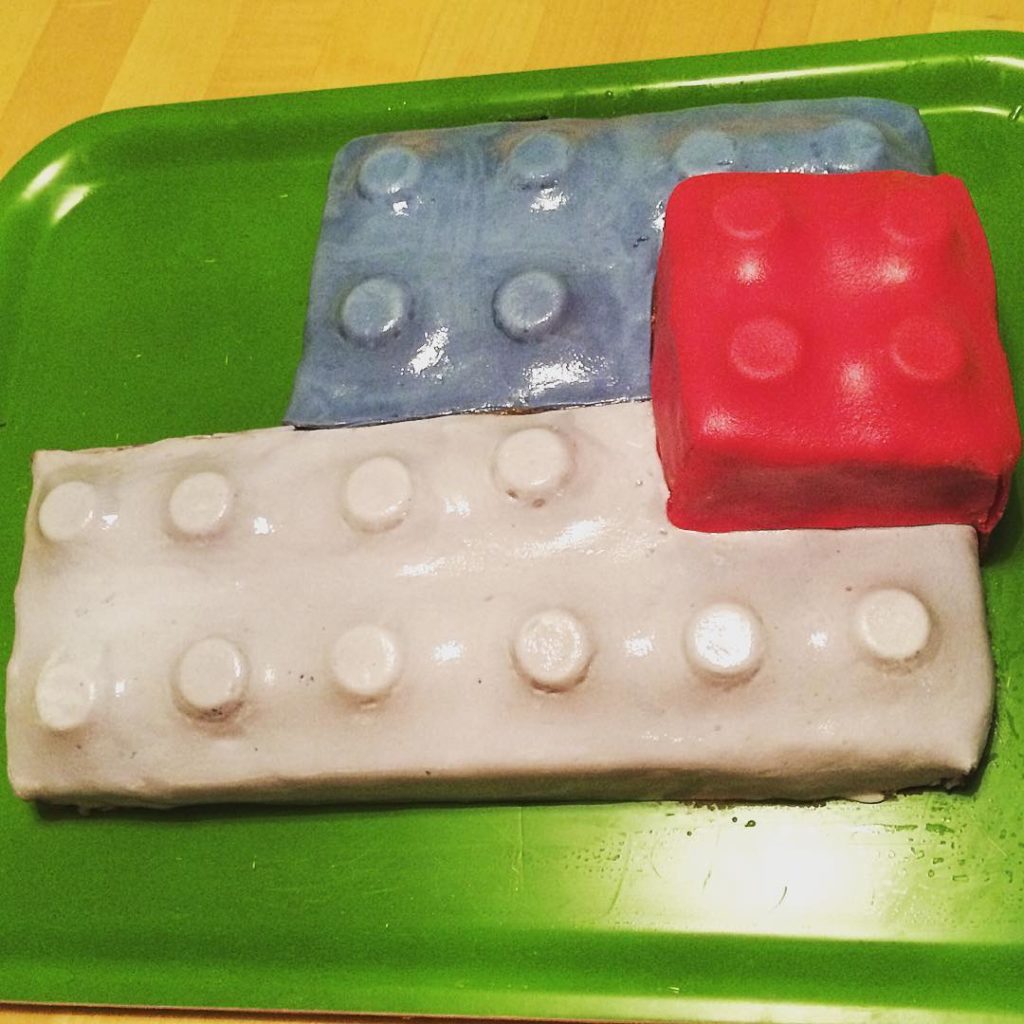 The Lego cake looks simple but was a bit tricky. It's a simple chocolate base, covered in frosting. The Lego buttons were made with Rolo candy and fondant placed over it. The fondant had to be quite thick and flexible so it would not tear around the Rolo buttons. Tips: If the fondant looks matte from the powdered sugar, you can brush it with water and it will become shinier.
How to train your Dragon – cake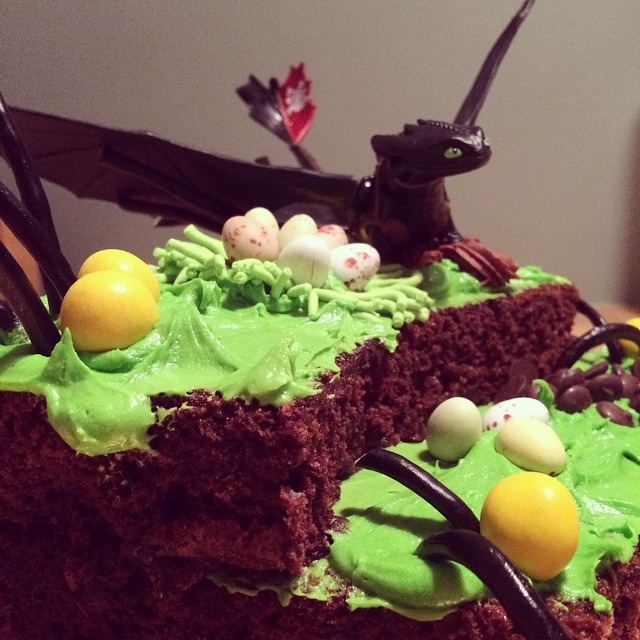 The Dragons cake is (again) a simple chocolate cake with frosting, decorated with liquorice, Cadbury's eggs and chocolate raisins (being the dragon poo..). A little bit of fondant was used to make a nest, squeezed through a garlic press. And of course Toothless played a special role on top of the cake.
Hello Kitty cake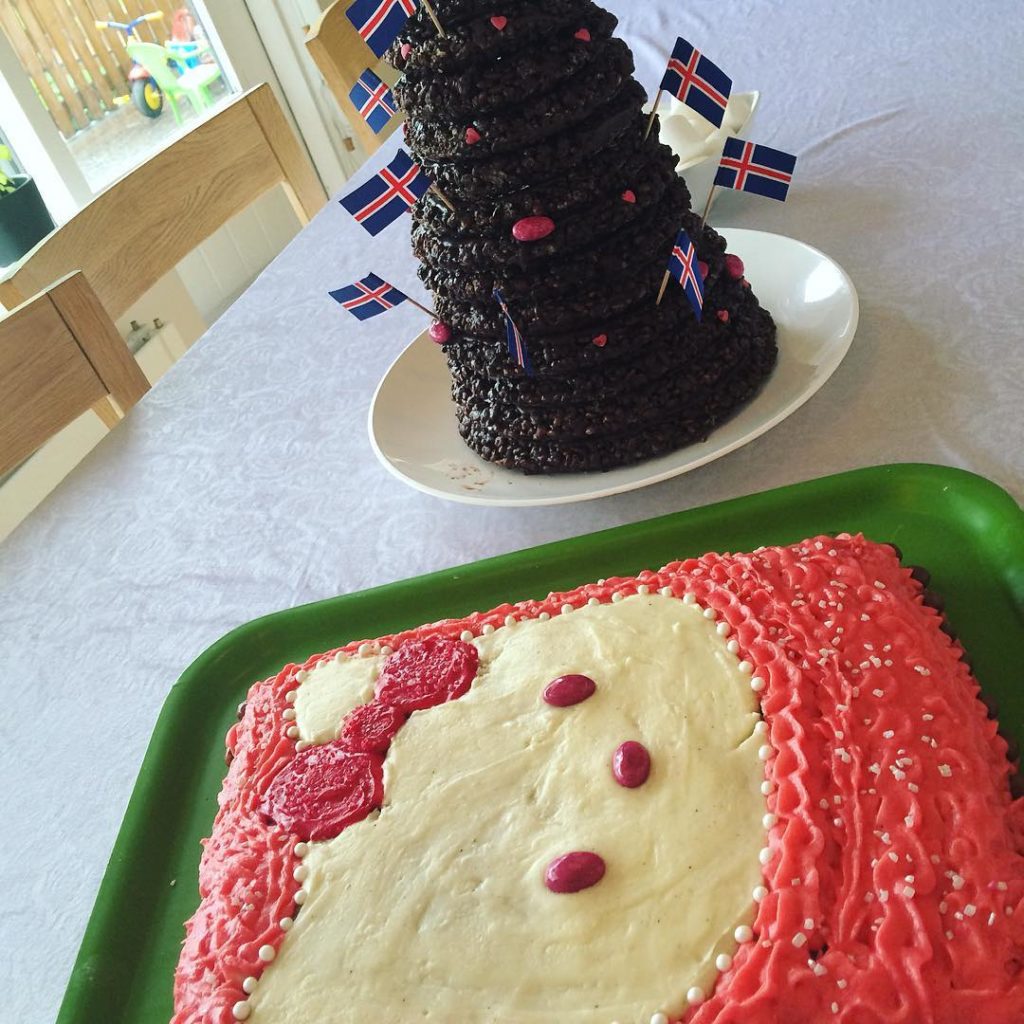 I made the Hello Kitty birthday cake for my daughter's second birthday. The toppings were frosting in different patterns and decorated with sugar pearls and icelandic candy called Möndlur (red spheres)
—
How you've enjoyed these and perhaps found some inspiration for your kids cakes 🙂